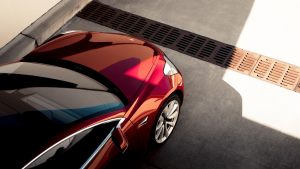 Five years ago, Tesla had only delivered 2,500 vehicles in total since its inception back in 2003 — a mere drop in the automotive ocean. Fast forward to now, and Tesla's all-electric fleet has surpassed 250,000. Not bad for a company many said was doomed to fail.
Further, between July and September (Q3), Tesla enjoyed their all-time best quarter for Model S and Model X deliveries, with close to 26,000 vehicles making their way to customers.
However, a spanner has now been thrown in the works.
Its name? Model 3.
Model 3 is Tesla's first offering aimed at the masses. It has proven to be very popular — as we reported back in July, the queue for Model 3 was already 455,000 reservations long.
And it is apparently getting longer. "The global net reservations for Model 3 continued to grow significantly in Q3," Tesla said in its Q3 Update.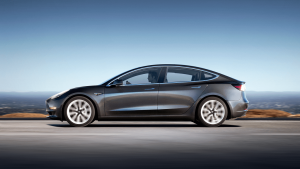 To satisfy this anticipated demand, Model 3 was designed from the outset with ease of manufacturing in mind, which basically equates to a sea of robots performing nearly every task. However, this means that if even a single automated process isn't running properly, vehicle production can slow to a crawl as it is incredibly time consuming to substitute with manual labour.
Unfortunately, for the hundreds of thousands of Model 3 reservation holders, this is exactly what has happened.
The first 30 Model 3s were handed over to customers at a party, held at Tesla's Fremont factory, on July 28. "We are confident we can produce just over 1,500 vehicles in Q3, and achieve a run rate of 5,000 vehicles per week by the end of 2017," Tesla stated in their Q2 2017 Update.
While Tesla are trying to ramp Model 3 production as quickly as possible, they have fallen well short of their aspirations. A total of only 260 Model 3s were produced between July and September. Of these, 222 were delivered to those at the very front of the queue: employees and investors.
So, where have things gone wrong?
Tesla Model 3 "Production Hell" ~8th Circle
It was revealed in Tesla's Q3 Update, released on November 1, and also during a follow-up Q&A conference call, that the primary production bottleneck is at Gigafactory 1, in Nevada. More precisely, it is the assembly line where lithium-ion cells are packaged into modules (groups). Four modules are housed in an aluminum case, forming the Model 3's battery pack.
No battery, no delivery.
The battery pack in the Model 3 is a new beast, containing the latest 2170 form factor cell, as opposed to the 18650 used in the Model S and Model X.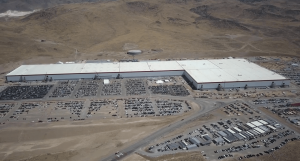 According to Tesla, there are four major production zones involved in manufacturing the Model 3's battery modules. Apparently, zones 3 and 4 are in good health, but zones 1 and 2, not so much. Actually, zone 2 was very unhealthy.
A systems integration subcontractor apparently "really dropped the ball" and Tesla "did not realize the degree to which the ball was dropped until quite recently" said CEO Elon Musk.
He took full responsibility for the production problems. "At the end of the day, everything is our fault — and my fault most of all," he said.
Tesla were faced with the daunting task of significantly re-engineering zones 1 and 2. They have brought in the big guns: their own internal automation group, along with a team of engineers from Tesla Grohmann in Germany. Further, Musk himself and CTO JB Straubel have spent countless hours at the Gigafactory over the past several weeks.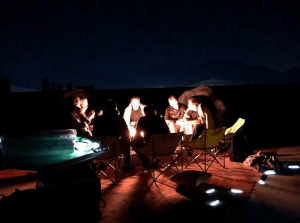 Apparently, on at least one occasion, Musk camped on the roof of the Gigafactory instead of driving to a hotel in order to save time. He posted a video on Instagram of himself, along with several others, huddled around a campfire atop the Gigafactory roof. They were drinking whiskey (just to keep warm, of course), roasting marshmallows and singing Johnny Cash's "Ring of Fire."
And it burns, burns, burns…
Tesla are not out of the woods yet. While the robots used in zones 1 and 2 have all but been reprogrammed, there is still a long way to go. Apparently, a bunch of mechanical and electrical components in zone 2 still require fabrication and installation, according to Musk.
Tesla currently has a lot on its plate. They have been helping re-power Puerto Rico, and other affected areas, in the wake of Hurricane Maria through installation of their battery storage products. Also, the countdown is on to finish installing the world's biggest battery: Tesla's 129 MWh of stationary storage in South Australia. It needs to be finished by December 1, otherwise it's free. No doubt, these two projects are placing strain on the finite resources at Gigafactory 1 where Tesla's Powerwalls and Powerpacks are made.
What is Current Weekly Model 3 Production?
Tesla remained tight-lipped regarding current weekly Model 3 production, with Musk citing that "people just read too much into it."
Musk highlighted that the production ramp curve is a "stepped exponential." In other words, as you alleviate a bottleneck (of course there are many), production can suddenly increase markedly. Just a few weeks can make a huge difference.
Tesla will give an update on the Model 3's weekly production rate when Q4 production and delivery numbers are announced, in the first few days of January 2018. For now, there is just too much uncertainty to predict too far into the future, according to Musk.
Tesla CFO Deepak Ahuja reassured financial analysts during the conference call that the delays will not change the Model 3's long-term target gross margin, which is expected to hit at least 25%.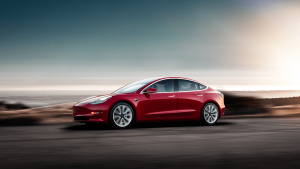 When do Model 3 Deliveries to the Public Start?
The idea has always been to keep initial Model 3 deliveries "in-house" (i.e. to employees and investors) so if any problems with the vehicle arise, they can be dealt with promptly and efficiently, before the vehicle is released into the public domain.
Tesla had initially hoped to begin Model 3 deliveries to the public by the end of October. There are reports from early Model 3 reservation holders saying this has been pushed out to November, at the earliest.
Remember, initial Model 3s come pre-configured with the long range battery and premium upgrades package. This adds a total of $14,000 on to the $35,000 base price, bringing it up to $49,000 USD.
According to the Model 3 reservations FAQ on Tesla's website, the $35,000 USD base model, with standard battery and standard equipment, will be offered "in early 2018."
When Will Production Ramp to 5,000 Model 3s Per Week?
Tesla had originally aspired to reach a production rate of 5,000 Model 3s per week by the end of the year. This has now been updated. Musk now believes Tesla can hit 5,000 Model 3s per week "by late Q1 2018, so probably sometime in March."
Apparently, some production processes are already capable of spitting out 6-7,000 units per week, and in some instances still have room to improve.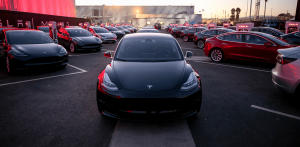 Conclusion
So, at the end of the day, will the delayed Model 3 production ramp result in many people cancelling their reservation? Probably not.
Will the naysayers be out in force "predicting" Tesla's demise? Probably.
The world is crying out for a reasonably priced, good looking electric vehicle — one with both decent range and strong performance. Many think the wait for their Model 3 will be well worth it.
In the grand scheme of things — Model 3 is a 10-year project — a few months delay (or more) isn't the end of the world.
In short: don't panic. Tesla should get there in the end.
Source/s: Q3 2017 Vehicle Deliveries and Production, Q3 2017 Update, Q2 2017 Update, Q3 2017 Financial Results Q&A Conference Call, Model 3 FAQ.