Audi
Model
MSRP
(USD)
Drive
Battery
Capacity
(kWh)
Estimated
Range
(EPA)
Approximate
Top
Speed
0-60 mph/
0-100 kph
(seconds)
e-tron1
Edition One2
$86,700
AWD
95
204 mi /
328 km
124 mph /
200 kph
5.5 / 5.7
Premium Plus
$74,800
AWD
95
204 mi /
328 km
124 mph /
200 kph
5.5 / 5.7
Prestige
$81,800
AWD
95
204 mi /
328 km
124 mph /
200 kph
5.5 / 5.7
1 deliveries begin May 2019 (to reservation holders)
2 first 999 built in the US

(last updated 4 April 2019)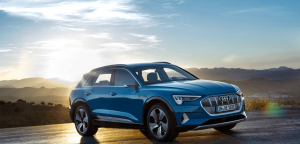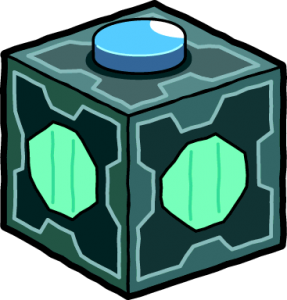 BMW
Model
MSRP
(USD)
Drive
Battery
Capacity
(kWh)
Estimated
Range
(EPA)
Approximate
Top
Speed
0-60 mph/
0-100 kph
(seconds)
i3
$44,450
RWD
33
114 mi /
183 km
93 mph /
150 kph
7.2 / 7.4
i3s
$47,650
RWD
33
107 mi /
172 km
99 mph /
159 kph
6.8 / 7.0
(last updated 18 April 2018)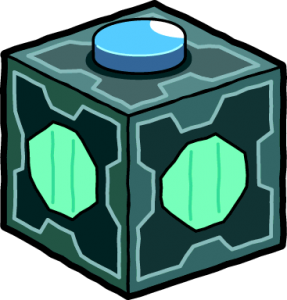 Daimler
Model
MSRP
(USD)
Drive
Battery
Capacity
(kWh)
Estimated
Range
(EPA)
Approximate
Top
Speed
0-60 mph/
0-100 kph
(seconds)
Smart Fortwo
Electric Drive
Coupe
Pure
$23,900
RWD
17.6
58 mi /
93 km
81 mph /
130 kph
11.4 / 11.6
Passion
$25,390
RWD
17.6
58 mi /
93 km
81 mph /
130 kph
11.4 / 11.6
Prime
$26,740
RWD
17.6
58 mi /
93 km
81 mph /
130 kph
11.4 / 11.6
Cabrio
Passion
$28,100
RWD
17.6
57 mi /
92 km
81 mph /
130 kph
11.7 / 11.9
Prime
$29,100
RWD
17.6
57 mi /
92 km
81 mph /
130 kph
11.7 / 11.9
(last updated 18 April 2018)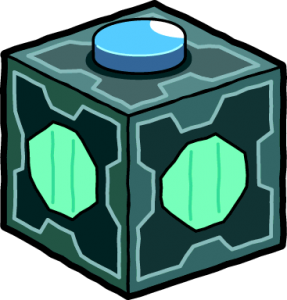 Fiat
Model
MSRP
(USD)
Drive
Battery
Capacity
(kWh)
Estimated
Range
(EPA)
Approximate
Top
Speed
0-60 mph/
0-100 kph
(seconds)
500e1
$32,995
FWD
24
84 mi /
135 km
88 mph /
142 kph
~7.7 / 8.0
1 only available in California and Oregon

(last updated 13 February 2019)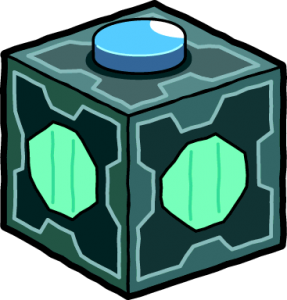 Ford
Model
MSRP
(USD)
Drive
Battery
Capacity
(kWh)
Estimated
Range
(EPA)
Approximate
Top
Speed
0-60 mph/
0-100 kph
(seconds)
Focus Electric1
$29,120
FWD
33.5
115 mi /
185 km
84 mph /
135 kph
~9.9 / 10.2
1 states available: CA/CT/ME/MD/MA/NJ/NY/OR/RI/VT

(last updated 10 February 2019)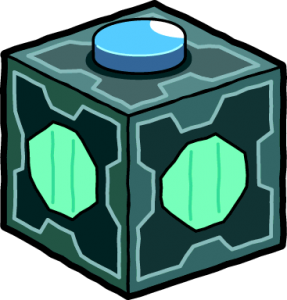 GM
Model
MSRP
(USD)
Drive
Battery
Capacity
(kWh)
Estimated
Range
(EPA)
Approximate
Top
Speed
0-60 mph/
0-100 kph
(seconds)
Chevy Bolt EV
LT
$37,495
FWD
60
238 mi /
383 km
91 mph /
146 kph
6.3 / 6.5
Premier
$41,780
FWD
60
238 mi /
383 km
91 mph /
146 kph
6.3 / 6.5
(last updated 18 April 2018)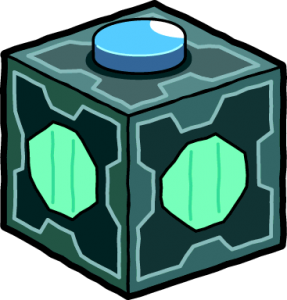 Hyundai
Model
MSRP
(USD)
Drive
Battery
Capacity
(kWh)
Estimated
Range
(EPA)
Approximate
Top
Speed
0-60 mph/
0-100 kph
(seconds)
IONIQ1
Electric
$30,315
FWD
28
124 mi /
200 km
103 mph /
166 kph
9.7 / 9.9
Electric Limited
$36,815
FWD
28
124 mi /
200 km
103 mph /
166 kph
9.7 / 9.9
KONA Electric2
SEL
$36,450
FWD
64
258 mi /
415 km
104 mph /
167 kph
7.6 / 7.8
Limited
$41,150
FWD
64
258 mi /
415 km
104 mph /
167 kph
7.6 / 7.8
Ultimate
$44,650
FWD
64
258 mi /
415 km
104 mph /
167 kph
7.6 / 7.8
1 states available: CA/CT/ME/MD/MA/NJ/NY/OR/RI/VT
2 check with your local Hyundai dealer for availability

(last updated 15 February 2019)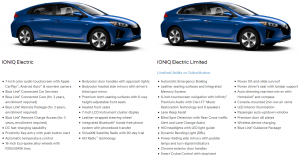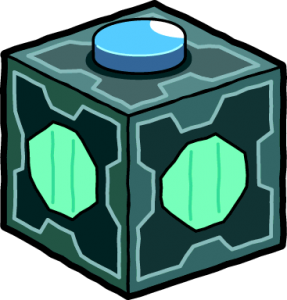 Jaguar
Model
MSRP
(USD)
Drive
Battery
Capacity
(kWh)
Estimated
Range
(EPA)
Approximate
Top
Speed
0-60 mph/
0-100 kph
(seconds)
I-PACE
First Edition
$85,900
AWD
90
234 mi /
377 km
124 mph /
200 kph
4.5 / 4.8
S
$69,500
AWD
90
234 mi /
377 km
124 mph /
200 kph
4.5 / 4.8
SE
$75,850
AWD
90
234 mi /
377 km
124 mph /
200 kph
4.5 / 4.8
HSE
$80,500
AWD
90
234 mi /
377 km
124 mph /
200 kph
4.5 / 4.8
(last updated 6 January 2019)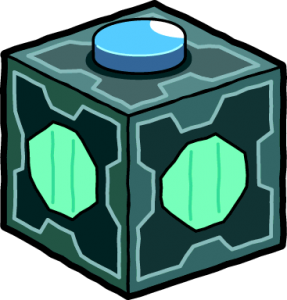 Kia
Model
MSRP
(USD)
Drive
Battery
Capacity
(kWh)
Estimated
Range
(EPA)
Approximate
Top
Speed
0-60 mph/
0-100 kph
(seconds)
Niro1,2
EV
TBA
FWD
64
239 mi /
385 km
104 mph /
167 kph
7.6 / 7.8
Soul2,3
EV
$33,950
FWD
30
111 mi /
179 km
90 mph /
145 kph
8.3 / 8.5
EV+
$35,950
FWD
30
111 mi /
179 km
90 mph /
145 kph
8.3 / 8.5
1 on sale February 2019
2 check with your local Kia dealer for availability
3 2020 Soul EV hits select Kia dealers mid-late March 2019:
   MSRP: TBA
   Battery Capacity: 64 kWh
   Estimated Range (EPA): 243 mi / 391 km

(last updated 17 February 2019)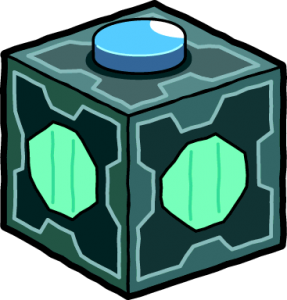 Mercedes-Benz
Model
MSRP
(USD)
Drive
Battery
Capacity
(kWh)
Estimated
Range
(NEDC)
Approximate
Top
Speed
0-60 mph/
0-100 kph
(seconds)
EQC1
TBA
AWD
80
280 mi /
450 km
112 mph /
180 kph
4.9 / 5.1
1 on sale in 2020

(last updated 4 February 2019)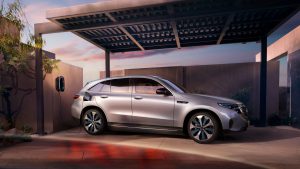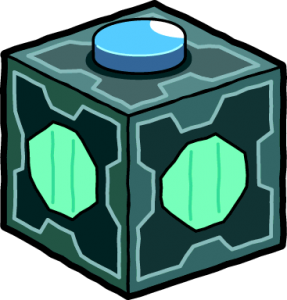 Nissan
Model
MSRP
(USD)
Drive
Battery
Capacity
(kWh)
Estimated
Range
(EPA)
Approximate
Top
Speed
0-60 mph/
0-100 kph
(seconds)
LEAF
S
$29,990
FWD
40
150 mi /
241 km
92 mph /
148 kph
7.5 / 7.7
SV
$32,490
FWD
40
150 mi /
241 km
92 mph /
148 kph
7.5 / 7.7
SL
$36,200
FWD
40
150 mi /
241 km
92 mph /
148 kph
7.5 / 7.7
S PLUS
$36,550
FWD
62
226 mi /
364 km
98 mph /
158 kph
7.0 / 7.3
SV PLUS
$38,510
FWD
62
215 mi /
346 km
98 mph /
158 kph
7.0 / 7.3
SL PLUS
$42,550
FWD
62
215 mi /
346 km
98 mph /
158 kph
7.0 / 7.3
(last updated 17 April 2019)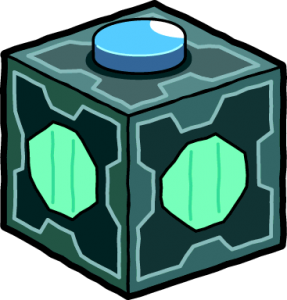 Polestar
Model
MSRP
(USD)
Drive
Battery
Capacity
(kWh)
Estimated
Range
(manufacturer)
Approximate
Top
Speed
0-60 mph/
0-100 kph
(seconds)
Polestar 2
Launch Edition1
$63,000
AWD
78
275 mi /
443 km
TBA
~4.7 / 4.9
1 first deliveries ~July 2020 in CA & WA

(last updated 7 March 2019)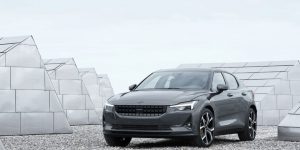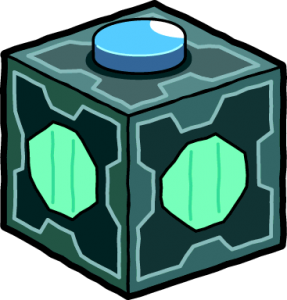 Porsche
Model
MSRP
(USD)
Drive
Battery
Capacity
(kWh)
Estimated
Range
(manufacturer)
Approximate
Top
Speed
0-60 mph/
0-100 kph
(seconds)
Taycan1
~$86,000 - $104,000
AWD
~90
310 mi /
499 km
155 mph /
250 kph
~3.3 / 3.5
1 coming in 2020

(last updated 2 February 2019)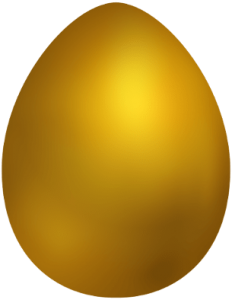 Teslaa
Model
MSRP
(USD)
Drive
Estimated
Range
(manufacturer)
Approximate
Top
Speed
0-60 mph/
0-100 kph
(seconds)
S
Standard Range
$78,000
AWD
285 mi /
459 km
155 mph /
250 kph
4.0 / 4.2
Long Range
$88,000
AWD
370 mi /
595 km
155 mph /
250 kph
3.7 / 3.8
Performance
$99,000
AWD
345 mi /
555 km
155 mph /
250 kph
3.0 / 3.2
Ludicrous Performance
$119,000
AWD
345 mi /
555 km
155 mph /
250 kph
2.4 / 2.6
3
Standard Range
call Tesla
RWD
220 mi /
354 km
130 mph /
209 kph
5.6 / 5.9
Standard Range Plus
$39,5001
RWD
240 mi /
386 km
140 mph /
225 kph
5.3 / 5.6
Long Range
call Tesla
RWD
325 mi /
523 km
140 mph /
225 kph
5.0 / 5.3
Long Range AWD
$49,500
AWD
310 mi /
499 km2
145 mph /
233 kph
4.5 / 4.7
Performance
$59,500
AWD
310 mi /
499 km2
162 mph /
261 kph
3.2 / 3.4
X
Standard Range
$83,000
AWD
250 mi /
402 km
155 mph /
250 kph
4.6 / 4.8
Long Range
$93,000
AWD
325 mi /
523 km
155 mph /
250 kph
4.4 / 4.6
Performance
$104,000
AWD
305 mi /
490 km
155 mph /
250 kph
3.4 / 3.6
Ludicrous Performance
$124,000
AWD
305 mi /
490 km
155 mph /
250 kph
2.7 / 2.9
Y
Standard Range3
$39,0004
RWD
230 mi /
370 km
120 mph /
193 kph
5.9 / 6.2
Long Range5
$48,0004
RWD
300 mi /
483 km
130 mph /
209 kph
5.5 / 5.8
Long Range AWD5
$52,0004
AWD
280 mi /
451 km
135 mph /
217 kph
4.8 / 5.1
Performance5
$61,0004
AWD
280 mi /
451 km
150 mph /
241 kph
3.5 / 3.7
Roadster
Base6
$200,000
AWD
620 mi /
998 km
>250 mph /
>400 kph
1.9 / 2.1
Founders Series7
$250,000
AWD
620 mi /
998 km
>250 mph /
>400 kph
1.9 / 2.1
a Federal Tax Credit:
 $3,750 for deliveries Jan 1 - Jun 30, 2019
 $1,875 for deliveries Jul 1 - Dec 31, 2019
 
1 partial premium interior
2 EPA estimate
3 pre-orders not yet open
4 price excludes "Autopilot"
5 pre-orders open
6 Base reservation $50,000
7 Founders Series reservation $250,000 (1,000 available)

(last updated 23 April 2019)


VW
Model
MSRP
(USD)
Drive
Battery
Capacity
(kWh)
Estimated
Range
(EPA)
Approximate
Top
Speed
0-60 mph/
0-100 kph
(seconds)
e-Golf1
SE
$30,495
FWD
35.8
125 mi /
201 km
85 mph /
137 kph
9.3 / 9.6
SEL Premium
$36,995
FWD
35.8
125 mi /
201 km
85 mph /
137 kph
9.3 / 9.6
1 limited availability -- check with your local Volkswagen dealer

(last updated 3 May 2018)

Legend
AWD: all-wheel drive
EPA: Environmental Protection Agency
FWD: front-wheel drive
kph: kilometers per hour (km/h)
mph: miles per hour
MSRP: manufacturer's suggested retail price
NEDC: New European Driving Cycle
RWD: rear-wheel drive
TBA: to be announced
USD: US dollars
General
If you find any errors in the above data, please contact us.
For the latest EV news, check out the Alt Fuel Autos home page.
You can also find out what Alt Fuel Autos is all about, or take a look at our privacy policy.
Disclaimer
The information on this webpage is provided for general information purposes only. While every effort has been made to ensure the accuracy of this information, Alt Fuel Autos does not guarantee that the information is accurate, and is not responsible in any way whatsoever for damages arising out of the use of any of the information contained herein.