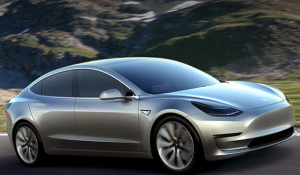 It's both an exciting and stressful time for Tesla with the planned launch of its third-generation all-electric vehicle — the Model 3 — later this year. To ensure fruition, Tesla plans to halt regular production of the Model S and Model X at its Fremont factory towards the end of February with the aim of producing a small batch of Model 3s.
"This will allow Tesla to begin Model 3 production later this year as planned and enable us to start the ramp towards 500,000 vehicles annually in 2018," said a Tesla spokesman. They added that Q1 production and deliveries of the Model S and Model X would not be adversely affected by the temporary Model 3 run.
With an estimated base price of around $35,000 USD (minus any applicable government incentives), it is the first Tesla vehicle within reach of the average consumer. Tesla Model 3 will seat five adults in comfort, have a range of around 345 km and will accelerate from 0-60 mph in under 6 seconds.
Source/s: Reuters.