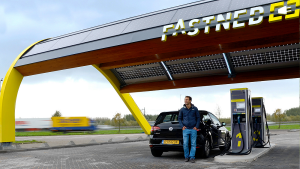 On February 7, five European fast charging networks formed the "Open Fast Charging Alliance" — a collaboration which will allow seamless travel across most of Europe and be open to all makes of EV. The five alliance members own and operate over 500 fast chargers spanning six countries.
The "Open Fast Charging Alliance" founding members are:
Fastned (The Netherlands)
Sodetrel (France)
Smatrics (Austria)
Grønn Kontakt (Norway)
GOtthard FASTcharge (Switzerland)
The alliance will focus on bilateral roaming agreements between networks through use of open standards such as Open Charge Point Interface (OCPI). This will allow enhanced information exchange between service providers and charge point operators. It will also ensure accurate information for EV drivers regarding charge point availability/location and will provide transparency of costs prior to, during and after charging. First implementations are planned within the year.