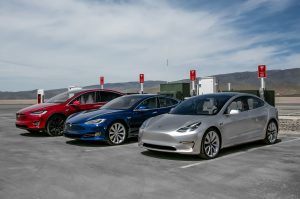 The number of electric vehicles (EVs) coming to market in the United States is growing steadily. As more and more legacy automakers realise that EVs are the future of the industry, expect this list to grow significantly in coming years.
We have created a guide encompassing every EV available for order in the United States. Our EV Guide includes up-to-date pricing and specifications (driving range, top speed, 0-60 etc.) of each EV. It's basically a concise repository containing all of the information you need when making the smart switch to an electric vehicle.
So what are you waiting for? Give your gas-guzzler the flick and get yourself into an EV!